Once again, it is time to send rakhi to India, and you are here again to explore some unique rakhi celebration ideas.
It is an open secret that Raksha Bandhan is one of most special festivals of India. What makes this festival so special is its appeal beyond religion, caste, gender, region and countries, especially in a world where so many crimes happen in the name of all these.
So, do not worry about how you are going to celebrate this Raksha Bandhan. We are here for you to sort that out! Here, we straightaway bring you rakhi celebration 2022 ideas.
1. Prepare and send customized rakhi
When you want to send rakhi to India, it would be a great idea to add something of you in your rakhi. There are many gifting portals that offer options to customize your rakhi.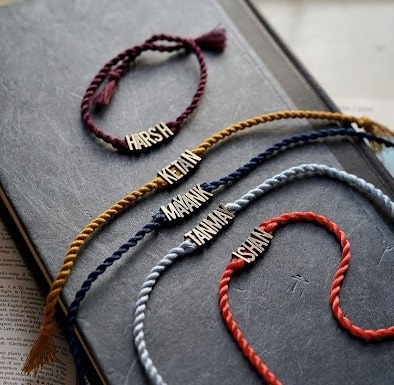 You can also make rakhi on your own! Yes, anything handmade is never out of date. You can think of your brother's favourite motif and make a unique rakhi accordingly. For example, you can choose rudraksh, sandalwood beads, peacock, or any image of gods or goddesses, cartoon stickers or paper flowers etc.
Shape and design of these rakhis too can be customized based on your shared memories, likings, and personality of your brother and sister-in-law.
2. Make sweets at home
Nothing replaces the pleasure of sweets that sisters make on their own for their brothers on the occasion of Raksha Bandhan. Take some time from your busy schedule and prepare your brother's favourite sweet.
If you cannot go physically to tie rakhi to your brother on the day of Raksha Bandhan, you can always courier the sweets or there are many other apps that facilitate the delivery of homemade food too!

3. Plan a family trip
Among many unique rakhi celebration ideas, one is to plan a family outing. There must be favourite family spaces such as favourite resorts, family place of worship or fun.
While visit to a familiar place may bring some sense of nostalgia, a visit to a totally unknown place has some element of adventure and fun in it. Depending upon your tendency or mood of the season, this outing can be planned beautifully.
During this outing, you can perform the rakhi tying ceremony and share sweets with your brother. This could really prove to be a super fun rakhi celebration idea as it gives all of you a much-needed break from the routine on the day of the festival.
This makes the celebration of the festival more special and memorable.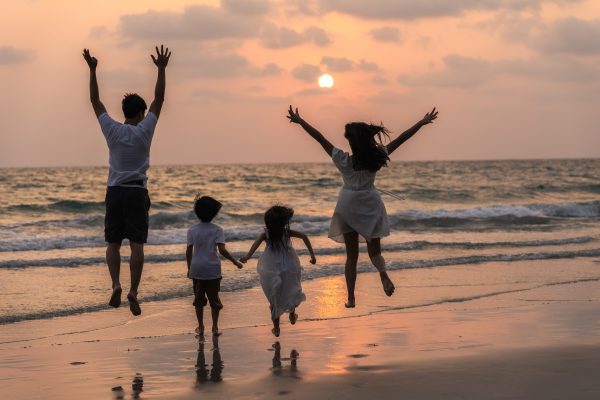 4. Make your home ready for the festival
If you are too lazy to go on a trip, decorating a house with some simple stuff can make a huge difference.
Some simple stuff like change of curtains, rugs or carpets would change the look and the mood of the entire house. A few tassel hangings, some twig crafts, indoor plants, fairy lights too add to the charm of the home that is calling the siblings on the day of Raksha Bandhan with so much love and longing.
Even if you have to send rakhi to India to your brother, you can still decorate your house and showcase it on video call. No matter if you and your brother meet physically, decorating a house is one of the best rakhi celebration 2022 ideas to get into the festive mood totally!

5. Gift your sister something very special
When sisters want to send rakhi to India, they leave no stone unturned to choose the very best for their brothers. Now, it is time for brothers to reciprocate the affection in a special way!
And why would rakhi celebration 2022 ideas exclude ideas for brothers? It would certainly not. So, brothers, do take some trouble to find out the best gifts that suit the personality of your sisters.
You may want to make your sister happy by gifting her expensive things like diamond necklace or ring or some latest gadget etc. However, there is a special charm of gifts that you make on your own!
Yes, brothers, you read it right. Make gifts on your own for your very own sisters who always eagerly wait for the day of Raksha Bandhan for the whole year!
You can make cards, book marks, dreamcatcher, wall hangings on your own. And, if your sister is Nature loving, you can gift her some self-propagating plants for her beautiful home! Such gifts do communicate the warmth and love that you share with your sister. These gifts are priceless in comparison to any expensive ornament or latest gadget.

So, brothers and sisters, here are our 5 special unique rakhi celebration 2022 ideas. Pick any one of these, make it your own, and share it with your friends that you found that brilliant idea here on Babla Rakhi blog.